https://www.completestairsystems.co.uk/wp-content/uploads/2017/06/TIMBER-FINISHES.jpg
768
1024
admin
https://www.completestairsystems.co.uk/wp-content/uploads/2018/04/Header-Logo-116x116-1.png
admin
2017-06-23 16:01:43
2017-06-23 16:02:20
A Short Guide on Timber Finishes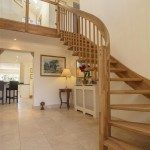 A picture of a stunning, modern and open staircase supplied to a property developer in Bath.
The staircase is our floating WF structure which only has a wall stringer.  With no stringer on the exposed side, an extremely open and light effect is achieve with the treads appearing to cantilever from the wall and float in mid air!  The WF open staircase is a very popular design for those looking to open up a hall way and allow the passage of light.
This particular model was constructed with Oak parquet timber, brushed stainless steel spindles to the stair and laminated glass panel on the landing.
This staircase was supplied a couple of years ago to a specialist property company in Wiltshire and we received the attached photo this week when they place another order for another WF open staircase.  Same specification only a mirror image.
The WF staircase is available as a straight flight, quarter turn (as featured) and a half turn flight and can be supplied in widths up to 1100mm.  As the timber is structural it can only be produced in hardwood with beech, oak, walnut and ash being the most popular.
Have a look at the links below for further examples of the stunning WF open staircase.
WF Open Staircase – Market Harborough
We have the WF staircase on display in our showroom in Romsey.  Call 01794 522444 to book an appointment to have a look at the system and to discuss your project.
https://www.completestairsystems.co.uk/wp-content/uploads/2014/01/Open-Staircase.jpg
1080
720
admin
https://www.completestairsystems.co.uk/wp-content/uploads/2018/04/Header-Logo-116x116-1.png
admin
2014-01-18 21:31:56
2014-01-18 21:31:56
Open Staircase - Bath
Bespoke Staircase Birmingham
First post of the year and a nice picture  to start things off.
A bespoke staircase supplied to a customer in Birmingham.
The old classic – the model 500 staircase, one this occasion with beech treads (stained) zig zag top and bottom stringers.  The staircase was supplied as part of a major refurbishment and we were specified by the architect who happened to be the son-in-law of the clients!
The model 500 staircase is a bespoke staircase with steel stringers,  Generally supplied with open risers for a light and open feel and with a glass balustrade system to one side.  Spindles and horizontal bars can be supplied but it is glass that rules supreme.
To get a price for your model 500 staircase please let us know the floor to floor height, the shape of the staircase (straight flight / quarter turn / half turn) and the type of treads you would like.  Email info@completestairsystems.co.uk or call 01794 522444.
We have a straight flight model 500 here in our showroom in Romsey- give us a call and come and have a look.
View a few more model 500 bespoke staircase examples below-
https://www.completestairsystems.co.uk/wp-content/uploads/2018/04/Header-Logo-116x116-1.png
0
0
admin
https://www.completestairsystems.co.uk/wp-content/uploads/2018/04/Header-Logo-116x116-1.png
admin
2014-01-15 21:14:42
2017-03-27 09:01:39
Bespoke Staircase Birmingham
Complete Stair Systems Ltd
Complete Stair System's Group
CONTRIBUTORS TO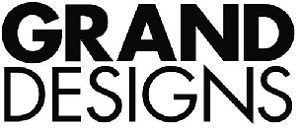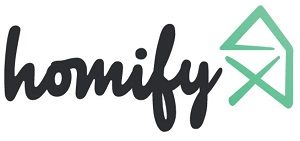 Search Complete Stair Systems